What if your roof is large and produces too much runoff for your small backyard, while your vast front yard does not receive any of that roof runoff?
A basic analysis revealed that if the roof runoff volume would be spread across the front yard, it only would require a very shallow rain garden to infiltrate it. To move the roof runoff from the rear to the front, each rear yard downspout was fitted with a filter and connected to a new storm sewer. The storm sewer conveyed the runoff around the house to the front where it was discharged into the rain garden through pop-up emitters.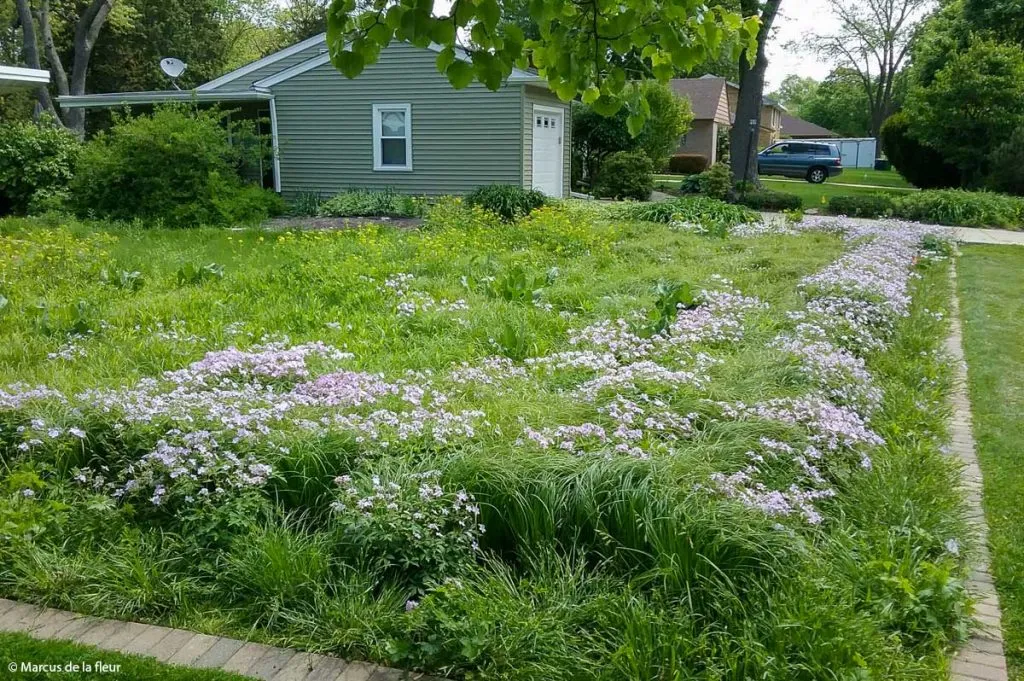 Eyes on the prize
With its location in the front yard, this rain garden found itself center stage. Not only did it have all eyes on it from the street, but also from the client's main living space with its large windows. Rather than relying solely on floristic appeal, playful textures helped to extend the year round interest. Carefully placed height variations in the planting provided the needed separation between the street and the client's living and dining room.
An added benefit is the charms of goldfinches that feed on the rain garden plants in summer and fall, as well as other frequent visitors such as monarchs and swallowtail butterflies.